Take the Akron Pledge today!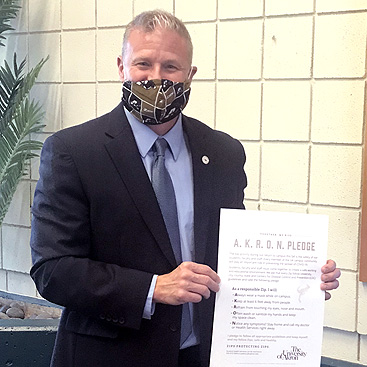 Join Dr. Jarrod Tudor, director of regional campuses and education, in affirming that you'll do your part by:
Always wearing a mask while on campus.
Keeping at least 6 feet away from people.
Refraining from touching your eyes, nose and mouth.
Often washing or sanitizing your hands and keeping your space clean.
Notice any symptoms? Stay home and call your doctor or Health Services right away.