The Wayne College Alumni Association offers a Wayne College Distinguished Alumni award in conjunction with The University of Akron's Alumni Office.
The Wayne College Alumni Board is now taking nominations for its annual Distinguished Wayne College Alumni Award presentation. The Distinguished Wayne College Alumni Award will be presented in May, 2022, during the Wayne College Graduate Recognition program. Please nominate an individual who:

has shown leadership in the workplace and community;
deserves the respect of University of Akron Wayne College alumni as well as both present and future students; and
maintains a continuing interest in Wayne College; and
earned at least 30 credits from Wayne College
Current University of Akron employees are not eligible for nomination.

Please take a moment to complete the nomination form and return it to Wayne College by February 28, 2021.

Thank you in advance for your help.
For more information about the Wayne College Alumni Association please call (330) 684-8909.
---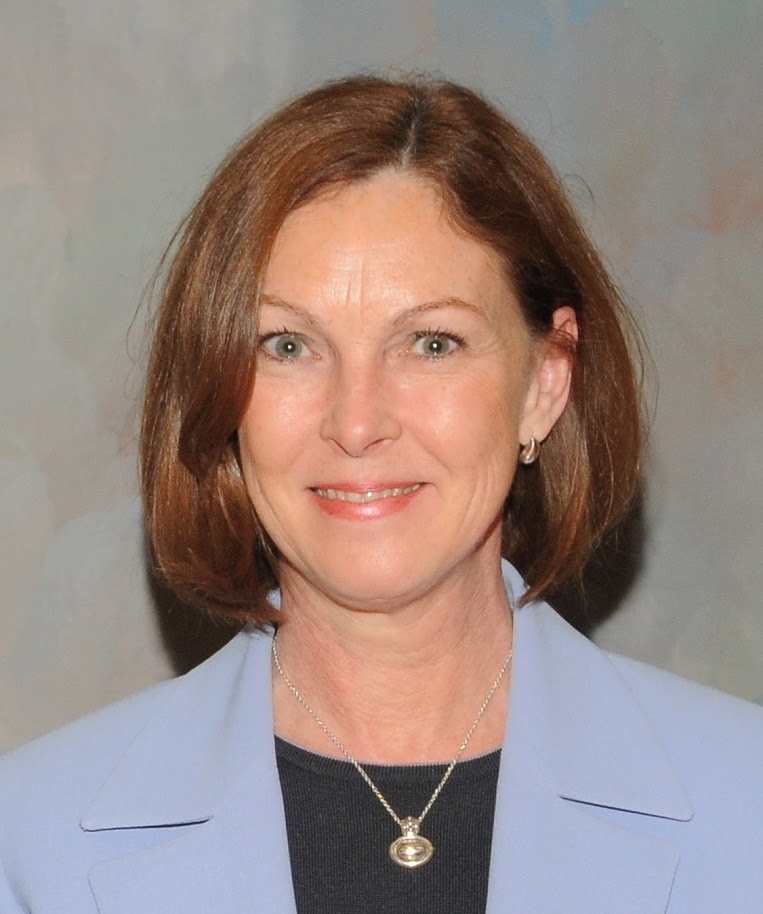 Colleen Teague named Wayne College 2021 Distinguished Alum
5/21/2021
I didn't decide to attend college until my senior year of high school. Up to that point I had very little information about college and career options, and I certainly lacked knowledge about how to fund it. It was the early 70s and most females chose one of three career paths – teacher, nurse, or clerical worker. After high school graduation I accepted a full-time position in the Orrville City Schools superintendent's office and began taking evening classes at Wayne College, first in office administration, then changing to business management. Tuition was affordable and classes were convenient. A year later I moved to Columbus and eventually finished my degree at Columbus State College while working full-time for the Ohio Board of Regents.
My business degree continued to serve me well as I worked for Bank Building Corporation in Alexandria, Virginia, and Mobil Oil international headquarters in Fairfax. Another move to New Bern, North Carolina, gave me the opportunity to work for WCTI-TV12, an ABC affiliate. Returning to Ohio in 1982, my husband Allen and I had two more sons that brought us to a family of five. While my main focus was running a household, I also helped manage several small businesses that we started.
Shortly thereafter, I was considering a future career move as a teacher once all my boys were in school, so I decided to return to The University of Akron for an additional degree in business education. My first semester many of the classes that I needed to take at Akron were full, but I found Wayne College still had some seats available. We were living in Alliance at the time, but I found the class times convenient, tuition reasonable, and instructors that were inspiring and caring. Another benefit, my parents still lived in Orrville and could provide back-up babysitting, if needed.
I really enjoyed taking classes as an adult as I approached learning in a very different way. I wanted to get as much as possible out of every class that I took, and even my general education classes provided me this opportunity. One of my favorite faculty members was Mary Tohill, an excellent English instructor, who pushed me to be a better writer. Historian Sue Politello opened my eyes to a world of ideology, culture, art, systems, movements, and technology, giving me a much better understanding of our world and its people. Kay Stephan provided great practical business skills training and was an excellent model for effective and caring instruction. I am also grateful that she later offered me my first part-time teaching job at Wayne College in her department.
Understanding the value of education and how many additional opportunities it presents in career options, I also completed two additional master's degrees, Technical Education and an MBA, resulting in three out of four of my degrees completed at The University of Akron. I was offered a full-time teaching position at Wayne College in 1994, retiring last year. While in that position, I also co-chaired the college's reaccreditation, became a certified leadership trainer, developed a new degree in Health Care Office Management, and served as the interim associate dean for five years.
Retirement is providing me with more time with my family which includes my husband Allen; sons Brent (Eva), Chad (Mandi), and Drew (Karrie); and six grandchildren. While I now spend some time working with a new investment company, I have also found an interest in genealogy research and enjoy more travel.
I encourage everyone pursuing a college education to start their educational journey at a smaller regional campus. It is much more persona experience and it's a great place to test the waters and develop confidence!
---

Kent Smith named Wayne College 2020 Distinguished Alum
5/26/2020
The University of Akron (UA) Wayne College Alumni Association is proud to announce Kent Smith as its 2020 Distinguished Alumni Award recipient. The award recognizes graduates who have shown leadership in the workplace and community and will be formally presented when events safely return to campus.
Smith, a 1978 graduate of Orrville High School, is currently the director of the Rittman Academy School, where he works with at risk high school students in obtaining a diploma. Before this role, Smith retired from Orrville City Schools as the athletic director and business teacher after 27 years, with a total of 37 years in education.
In addition to being an athletic director, teacher and administrator, Smith coached boy's tennis for 30 years, girl's tennis for 26 years and basketball for 14 years and reached the 500 win total as a head coach in tennis. Smith continues to coach for Orrville and assists in the athletic department as needed.
Knowing it would be affordable and a great start to his college education, Smith arrived at UA Wayne College immediately after graduating from Orrville. Always having an interest in business, Smith pursued his bachelor's degree in business administration. "It seemed like a good major that could lead into a variety of careers," said Smith.
After transitioning to The University of Akron's main campus to obtain his degree in business, he also received a business education degree, and then a master's in athletic administration from Ashland University.
When asked of favorite memories at UA Wayne College, Smith reflected on his time with biology professors, Scott Hagen and Forest Smith with whom he got to know well. "I loved the teachers and how everyone took an interest in each other," stated Smith. "Everyone was so nice and made you feel important." Smith was active during his time on campus, playing basketball, on student senate, on the former tennis team and even worked on campus in buildings and grounds.
An Orrville High School Sports Hall of Fame inductee, Smith goes above and beyond donating his time to help the youth. In the area of athletic administration and work within Orrville City Schools, there has been a wide variety of activities and awards, including sectional tournament director for over 25 years in tennis, district track manager, playoff football host, playoff soccer host, NEOIAA co-chair for the spring conference for over 15 years, twice named co-chair of the State Athletic Directors Conference, coaching education instructor, Ohio Cardinal Conference Leadership Coordinator for the last 13 years, Frank Kovaleski Professional Development Award, Athletic Director of the Year for both the NEOIAA and the OIAAA, Sportsman Integrity and Ethics Award Winner, Outstanding Service Award from the NEOIAAA, OIAAA Citation Award, along with Orrville High School Outstanding Alumnus, Junior Achievement Hall of Fame Teacher and advisor to the Fellowship of Christian Athletes for over 30 years.
Smith advises students to take a look at UA Wayne College. "It's a great place to get the education you need to compete for your desired career," stated Smith. "The staff always go out of their way to assist and work with you. It's just a really relaxed atmosphere for students."
A resident of Orrville, Smith and his wife, Judy have three adult daughters. Jena is an athletic director at a high school outside of Nashville, TN. Jill is a special education teacher at Rittman High School, and Julie works in the marketing department at The J.M. Smucker Company.
Photo caption: Kent Smith, director of the Rittman Academy School is the recipient of The University of Akron Wayne College 2020 Distinguished Alumni Award.
Past Distinguished Alumni Award

recipients
Colleen Teague – 2021
---
Kevin Smith – 2020
---
John Lorson – 2019
---
Kimberly Huffman – 2018
---
Eddie L. Steiner – 2017
---
Michael J. Landers – 2016
---
Martha Hagen McGuire – 2015
---
Karl F. Stroh – 2014
---
Dr. Larry Markley – 2013
---
David Lehman – 2012
---
Susan Mendenhall – 2011
---
Helen Walkerly – 2010
---
Steve Thornton – 2009
---
Dr. Marchelle Suppan – 2008
---
Lydia Thompson – 2007