UA's regional campuses announce new scholarships
04/10/2020
The University of Akron Wayne College announces two new scholarships to offer students fall semester 2021. The two new scholarships include, The Miles-Thompson Memorial Endowed Scholarship and The James A., Jr. and Donna Dale Davis Endowed Scholarship.
Recently established by UA faculty member, Dr. Janet Thompson and her husband, Gerald, The Miles-Thompson Memorial Endowed Scholarship is designed to help students preferably at the Medina campus, followed by Wayne College. Eligible recipients can either be full-time or part-time students with financial need, majoring in a STEM field with first consideration given to nursing and engineering students.
Dr. Thompson has been a leading voice for students and her dedication to education began at an early age, ignited by her parents who were the first college graduates in both of their families.
"We are grateful to Janet and Gerald Thompson, as they recognize the importance of STEM degrees through their generous donation of the Miles-Thompson Memorial Endowed Scholarship," stated Denise Testa, director of UA's Medina campus. "This scholarship will provide the much needed financial support for students majoring in the sciences at UA Medina."
The James A., Jr. and Donna Dale Davis Endowed Scholarship was recently established by James "Jim" and Donna Dale for students attending Wayne College on a full-time basis and demonstrate financial need. Eligible recipients must be graduates of Orrville or Dalton high schools.
"It's our pleasure to give area students the benefits of a major university close to home and to help them achieve their dreams," stated Donna Dale Davis.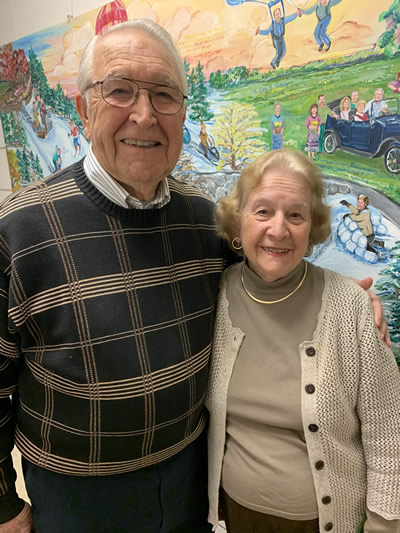 As part of the historic group of founding benefactors whose gifts helped establish the College in 1972, the Davises hold education in high regard. Their desire is to help future students overcome financial barriers that would hold them back from pursuing their higher education goals.
"We encourage Wayne and Holmes County residents to endow similar scholarships to leave a legacy and assist local students annually," added Jim Davis.
"These scholarships show both the dedication of our community to Wayne College as well as the value our donors place on higher education," stated Jarrod Tudor, Ph.D., dean of Wayne College. "We are very thankful to our donors, as in many cases these scholarship dollars make the difference regarding the decision to attend college."
For questions regarding financial aid and scholarships, prospective and current students are encouraged to contact the Student Services Center at 330-684-8900. Additonal scholarships can be found online at wayne.uakron.edu.
The University of Akron Wayne College is an educational and cultural hub for Wayne County and the surrounding region. Student success is achieved through excellent teaching with an emphasis on individualized attention. Students are prepared for further educational pursuits, career success and lifelong learning. Programming and support services are extended to our Regional Academic Centers, including The University of Akron Millersburg, Medina and Lakewood. To learn more, please visit wayne.uakron.edu.
Photo caption 1: Dr. Janet Thompson and her husband, Gerald together at The University of Akron Medina. Dr. Thompson has been a faculty member at the University for 25 years.
Photo caption 2: Jim and Donna Dale Davis are among Wayne College's biggest advocates, and they promote its mission and positive impact throughout the community.