Take a Wayne College Virtual Tour!
There are so many ways to learn about Wayne College in Orrville, Ohio. Visiting campus is a great way to experience our warm, welcoming environment for yourself. If you can't make it to campus in person, or you want to tour from the comfort of your phone, we encourage you to tour campus virtually.
Our virtual tours let you see into the buildings and classrooms where you'll spend time learning, studying, and making friends while you're on campus. Get started now!
Explore the Main Classroom Building
The Main Classroom Building at Wayne College houses the Student Services Center, library and study space, auditorium, Learning Center, Makerspace, student lounges, gym and recreation facilities.
See Our Student Life Building
Take a virtual tour of the Student Life Building, including a multipurpose room, lounge, classrooms, Barnes & Noble bookstore, Admissions Office, computer lab, and Marketplace Café.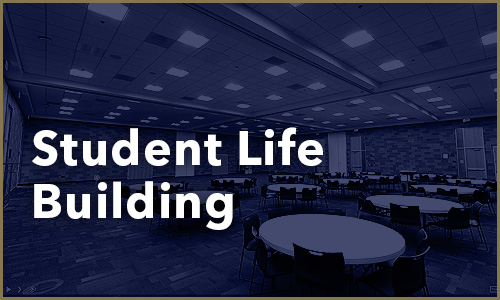 Tour the Barnett-Hoover Farmhouse
This rustic, historic farmhouse offers gathering rooms for class discussions, conferences, and more.