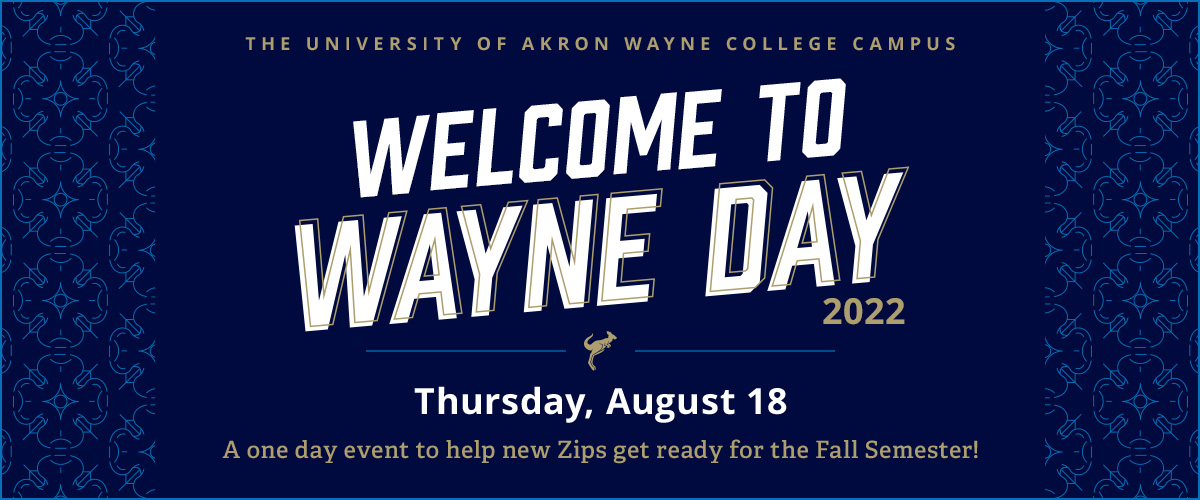 Wayne College Welcomes You!
The best way to get ready for the fall semester? Come spend a day on our warm, welcoming campus! On Welcome to Wayne Day, you'll get to explore Wayne College's beautiful campus, have lunch with faculty, learn more about academics and financial aid, and so much more.
Welcome to Wayne Day includes:
• FREE lunch with the campus faculty
• Informative sessions and panels discussions
• Print your class schedule and find your classrooms on campus
• Meet other new students and faculty at Wayne
• Pick up your books in the Student Life Building
• Walk-in academic and financial aid advising
• Learn more about campus academic and non-academic resources and activities
• Tech drive thru to connect your personal computer and mobile device to the WiFi on campus
• Win FREE copies on your Zip Card
AND MUCH MORE!
---
Important note about Wayne Day:
Attending the Welcome to Wayne Day event does not qualify as attending new student orientation. New students will still need to attend and complete new student orientation prior to classes.
---
For questions about Welcome to Wayne Day, contact your academic advisor or the Student Services Center at 330-684-8900.
---
Our Advisors