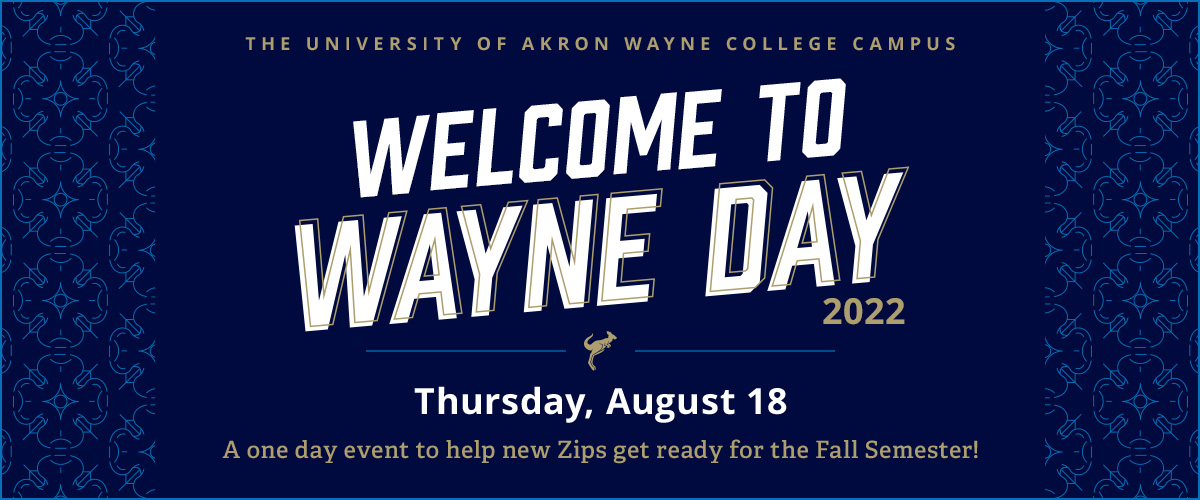 Welcome to Wayne Day includes:
• FREE lunch with the campus faculty
• Informative sessions and panels discussions
• Print your class schedule and find your classrooms on campus
• Meet other new students and faculty at Wayne
• Pick up your books in the Student Life Building
• Walk-in academic and financial aid advising
• Learn more about campus academic and non-academic resources and activities
• Tech drive thru to connect your personal computer and mobile device to the WiFi on campus
• Win FREE copies on your Zip Card
AND MUCH MORE!
---
Please note:
Attending the Welcome to Wayne Day event does not qualify as attending new student orientation. New students will still need to attend and complete new student orientation prior to classes.
---
For questions, contact your academic advisor or the Student Services Center at 330-684-8900.
---
Our Advisors