Wayne College to host Alumni Day
01/08/2019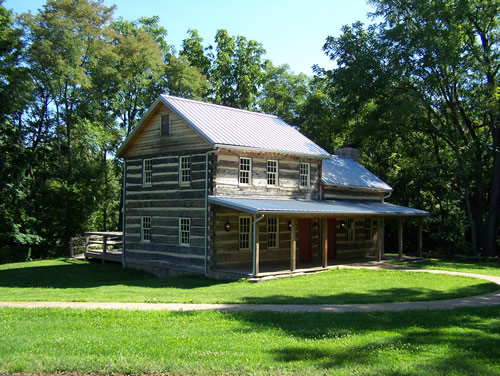 The University of Akron Wayne College will host Alumni Day on Saturday, February 2 at 2 pm. Located at 1901 Smucker Rd. in Orrville, the event will be for anyone who has completed at least 30 credit hours at Wayne College.
Along with a guest or their family, UA Wayne College alumni are invited to first stop by the Barnet-Hoover Farmhouse to enjoy appetizers and socializing with other alumni from 2-3 pm. At 3 pm, the event then moves to the John Boyer Gymnasium for all to cheer on the Wayne Warriors men's basketball team, as they take on Ohio University Chillicothe.
"We are excited to have our alumni join us on campus," stated Kevin Engle, director of development. "If someone hasn't been on campus for many years, I think they'll be impressed to see a lot of changes/upgrades, especially the newly remodeled John Boyer Gymnasium and cardio room, which were just completed this fall."
"Many alumni probably haven't seen the inside of the Barnet-Hoover Farmhouse, so we're excited to showcase the farmhouse as part of our event," stated Traci Carmony, manager community relations. "The Barnet-Hoover Farmhouse was built in 1818 and located on the southeast side of campus by the Orrville YMCA. In 2005, the farmhouse went under an adaptive reuse project and was renovated to become part of the campus community, while honoring its historic value."
Alumni are asked to RSVP online at wayne.uakron.edu/alumniday by Friday, January 25.
The University of Akron Wayne College is an educational and cultural hub for Wayne County and the surrounding region. Student success is achieved through excellent teaching with an emphasis on individualized attention. Students are prepared for further educational pursuits, career success, and lifelong learning. Programming and support services are extended to our Regional Academic Centers, including The University of Akron Millersburg, Medina and Lakewood. To learn more, please visit wayne.uakron.edu.