UA Wayne College suspends indoor athletics this fall to transition gym into classrooms
05/22/2020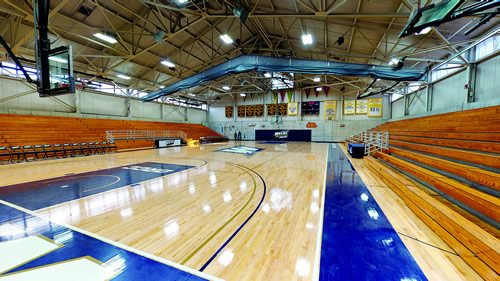 As The University of Akron (UA) Wayne College prepares for the possibility of in-person classes this fall, athletics for the 2020-2021 season have been suspended due to repurposing of the gym.
Following social distancing guidelines, the College is working through possible scenarios to allow in-person classes to resume this fall, which includes transitioning the gym into classrooms. "The Boyer Gymnasium has the possibility to be transformed into multiple classrooms, seating a total of 132 students," stated Amy Haynes, director of business operations.
Competing in the Ohio Regional Campus Conference as the Wayne Warriors, suspended indoor athletics include volleyball, and men's and women's basketball.
"It's unclear at this time as to whether other regional campuses in the state will suspend athletics," stated Jarrod Tudor, Ph.D., dean of UA Wayne College. "We will concentrate on the education of our student athletes this year, so they can enjoy a great 2021-2022 athletic season."
A final decision about fall classes is expected later this summer.