A Day to Thank Administrative Professionals
03/09/2016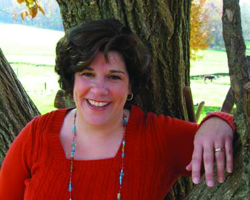 The University of Akron Wayne College invites area administrative professionals to celebrate Administrative Professionals Day on Wed., April 27 at an event in the J.M. Smucker Co. Multi-Purpose Room. The College is located at 1901 Smucker Rd. in Orrville.
A national day for recognizing the key role administrative professionals play in organizations, the event includes inspirational presentations, a vendor fair that features area businesses, delicious food, fun giveaways, door prizes, and many opportunities to network with other professionals. The event begins at 8:30 am and ends around 2 pm.
Dr. Trish Berg is the keynote speaker. Author of three books and co-author of four, she is a former newspaper columnist and currently serves as an assistant professor of business for the DeVille School of Business at Walsh University. Dr. Berg will present, "True Grit: How Resiliency May be the Missing Link to Lifelong Success" and "Living Life in 3D: How Hope, Confidence, and Optimism Can Turn Your Life Around." Orrville City Councilman and Daily Record featured columnist John Lorson returns by popular demand as emcee for the event, which is celebrating its 21st year.
"This is one of our favorite days," said Ann Martin, senior administrative assistant and event co-coordinator, Wayne College. "It's a high-powered day of fun and professional development that's become an annual tradition for many in the area. We encourage all administrative professionals to give themselves a boost and enjoy a day that's all about them."
Administrative Professionals Day is presented in partnership with the Orrville Area Chamber of Commerce. The cost is $89 per person or a table of eight is available at the reduced price of $650. Register online at wayne.uakron.edu/UAWayneEvents. Forms are available by calling 330-684-8932. Reservations are still being accepted for vendors. Booths are available for $60. Call or register online.
Uniting the Arts & Humanities with Science & Technology