Wayne College to host 24th Annual Administrative Professionals Day
04/02/2019

The University of Akron Wayne College will be hosting its 24th Annual Administrative Professionals Day on Wednesday, April 24 from 8:00 am to 1 pm. This day of pampering for administrative professionals features guest speakers, vendor displays and networking with others in the field. Located at 1901 Smucker Rd. in Orrville, the event will take place in the Student Life Building.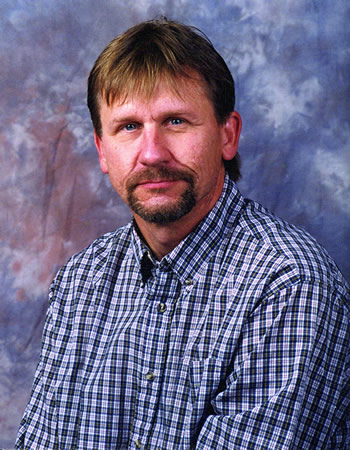 The Power of Language is this year's theme and will feature three of Wayne College's faculty as speakers. Our main speaker is Gary Bays. Before retiring from Wayne College in 2017, Bays taught English for 31 years. He also served on the editorial boards of numerous academic journals and also worked as an executive speechwriter for clients in the auto industry, human resources and higher education. Bays' presentation is titled How to Craft Words that Matter.
Other presentations topics will include social media, presented by Dr. Amber Ferris and body language, presented by Dr. Heather Howley. Dr. Ferris is an associate professor of communication at Wayne College and studies the effects of media use on audiences. Most recently, she has focused on social media use as it relates to dependency and addiction. Her research has been published in the Journal of Communication, Journal of Broadcasting and Electronic Media and Computers in Behavior, as well as in edited books. Dr. Howley currently serves as an interim associate dean and coordinates the communication area at Wayne College. Howley teaches a broad range of communication courses including public speaking, interpersonal communication, intercultural communication and communication theory. She also serves on the board of the Orrville Public Library.
Attendees will enjoy a catered breakfast and lunch from Village Catering, networking opportunities and the chance to win door prizes donated by participating vendors. A select few will also enjoy complimentary chair massages on behalf of Stair Steps to Wellness. Event Coordinator Ann Martin stated, "I have been involved in this event for over 10 years. I am excited that Wayne College is featuring its own, talented faculty this year, as our guest speakers. I truly believe this event gets better each year."
Administrative Professionals Day is sponsored by the Orrville Area Chamber of Commerce, Welcome Home Realty, the Tudor Family and two anonymous donors. Runions' Furniture is a patron sponsor.
To register as an attendee, visit wayne.uakron.edu/adminday and complete the online registration form. Attendees can register as a single for $75 or $550 for a table of eight. Event questions can be directed to Martin at abmarti@uakron.edu or 330-684-8941.