Wayne College expands four-year offerings this fall
07/15/2019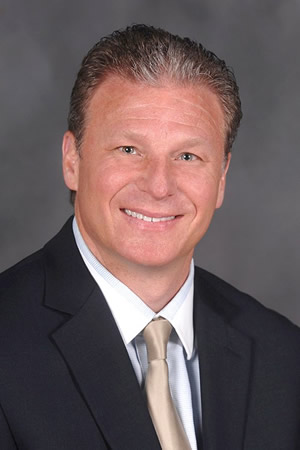 Degrees now available in nursing, communication, business, teacher preparation
Starting this fall, The University of Akron Wayne College will expand its four-year degree offerings to include the Bachelor of Business Administration, the Bachelor of Strategic and Organizational Communication, the Bachelor of Science in Nursing and the Bachelor of Early Childhood Inclusive Teacher Preparation (ECITP). These degrees will be offered entirely on the Wayne College campus, at Wayne College prices, allowing students to earn additional four-year degrees close to home.
Offered at slightly over $6,000 per academic year for full-time students, the degrees in communication, business and nursing are designed for new freshmen and will build as the first cohorts of students move through the programs. A student cohort, which provides a team environment, allow students to start and complete the four-year program together. As these programs build, more upper-level courses will be offered at Wayne, allowing for other students to transfer into the programs.
For those looking for a broader foundation in business, the Bachelor of Business Administration provides the flexibility to choose courses that relate to particular areas of interest within the field of business. Accredited at the highest possible level by the AACSB International (the Association to Advance Collegiate Schools of Business), students are prepared to hold a variety of different positions within a business enterprise.
The Bachelor of Strategic and Organizational Communication prepares students to enter a competitive marketplace where communication, creative problem-solving and critical thinking are in high demand. The courses of this degree equip students with the communication skills and knowledge to effectively lead and collaborate. The program enables graduates to succeed in organizations, businesses, relationships, public campaigns, advocacy and the law.
Undergoing renovations this summer and fall, Wayne College will be turning existing classroom and office space into new lab space for nursing students. Offering 20 seats per year, the Bachelor of Science in Nursing combines and in-depth knowledge of science with an understanding of the humanities to create the art of nursing. Nursing lab renovations are expected to be completed by Spring 2020 semester.
All courses of the Bachelor of Early Childhood Inclusive Teacher Preparation are currently at Wayne College. Therefore, along with new freshman, this program is also available to transfer students. The curriculum combines theory and practice to prepare students for a dual licensure program in public-private partnership general education and Intervention Specialist, primarily in public or private schools.
"The four-year programs offered at Wayne College will provide area employers with the skills needed for today's workforce, stated Jarrod Tudor, Ph.D., dean of Wayne College. "The degrees also fulfill the need to provide affordable, accessible four-year educational opportunities to those living in our service area."
To learn more about the expanded degree offerings, visit wayne.uakron.edu/fouryear or schedule a personal campus visit by calling 330-684-8900.
The University of Akron Wayne College is an educational and cultural hub for Wayne County and the surrounding region. Student success is achieved through excellent teaching with an emphasis on individualized attention. Students are prepared for further educational pursuits, career success, and lifelong learning. Programming and support services are extended to our Regional Academic Centers, including The University of Akron Millersburg, Medina and Lakewood. To learn more, please visit wayne.uakron.edu.