Let us be your Personal Navigator! Our mission is to provide comprehensive enrollment and referral services to you and your family. We are committed to making your transition to The University of Akron as smooth as possible.
After all, it is the least that we can do, given the sacrifices that you have made for our country.
Here are just a few things with which your Personal Navigator can help...
apply for admission and financial aid,
connecting with your academic adviser,
evaluating your SMART transcript,
exploring housing options,
applying for U.S. Department of Veterans Affairs education benefits and/or
finding appropriate counseling and testing services.
The University of Akron is a "Veteran Friendly" institution and recognizes its obligations to our students who serve in the military. Although there is a University-level expectation that all students will attend their classes at the designated meeting times, syllabi should clearly outline specific attendance policies for each course.
For students who currently serve in the military and will miss classes for short-term military leave or for military training exercises, we recommend that they contact their instructors as soon as they become aware of this so that appropriate arrangements can be made.
The Military Services Center is located in Simmons Hall 213 (map). We are available to assist you from 8 a.m. to 5 p.m., Monday through Friday. You are also welcome to contact us by telephone at 330-972-7838 or by e-mail at veterans@uakron.edu.
Wayne College's school certifying official for veterans, Kim Wise, is located in the Student Services Center at Wayne College and can be reached at 330-684-8747 or by email at kh13@uakron.edu.

Kim Wise - Wayne College
330-684-8747
kh13@uakron.edu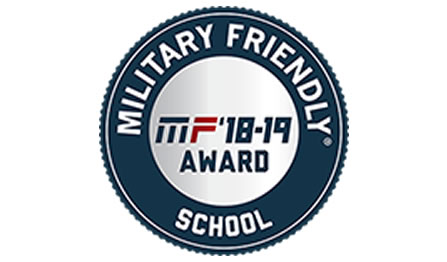 A 'Military Friendly' university
UA has earned multiple Military Friendly School designations from G.I. Jobs magazine. The designation attests to the comprehensive academic and support services put in place by UA for current service members and returning military veterans. The designation — which puts UA in the top 20 percent of all colleges, universities and trade schools — is in addition to its ranking as a Servicemembers Opportunity College.
Also, Crain's Cleveland Business calls Akron "a standout in attracting student-veterans" because of its support services.
---
---
Attention current UA Veterans!
Current UA Veterans must complete several steps to receive VA educational benefits prior to each semester.