The University of Akron Wayne College in Orrville is hosting its 15th annual Writers Workshop, Saturday, April 7, 2018. (Open to the public)
This year's workshop allows writers and aspiring writers to meet published authors and participate in sessions about demystifying the creative process, strategies behind a solid writing routine, how to choose personal experiences and creative fiction topics with a purpose, how to target an audience, where emotions meet in poetry, the truth in nonfiction, and building a mystery board. As a participant, you will enjoy a continental breakfast followed by our authors' concurrent workshop sessions, a panel discussion with the presenting authors, and lunch, followed by special guest D.M. Pulley.

Each workshop session runs 75 minutes (topics are detailed in the brochure). Please choose two of the six sessions to attend. Your $40 fee, due by March 23rd, covers everything for the day. Registration after the deadline will be $45 (including walk-ins that day).

After the awards ceremony, which recognizes student and regional writers, our speakers will have books for sale. Plan to spend time talking with them during the concluding sell-and-sign opportunity.
For program information or to register, contact:
Susan Ackerman at 330-684-8985 or 1-800-221-8308, ext. 8985
2018 Presentations: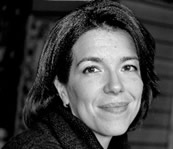 Featured Speaker - D. M. Pulley - Can an Engineer Really Write?
D. M. Pulley shares her journey from forensic engineer to best-selling author and the real-life mystery that inspired her first novel. In this informal discussion, she'll discuss what it took for her to start and finish the book and the struggles of getting it published.
Workshop Sessions – D. M. Pulley – Facing the Blank Page – In this generative workshop, discussion sessions and guided writing prompts will begin to demystify the creative process and strategies behind a solid writing routine. As a historical mystery writer and former engineer, D.M. Pulley shares how various life experiences and careers can enhance the writing process as well as the pitfalls and challenges of being a non-traditionally trained writer. Come and learn strategies to defeat writer's block and overcome page fright.
Biography: Before becoming a full-time writer, keynote speaker, D.M. Pulley worked as a Professional Engineer, rehabbing historic structures and conducting forensic investigations of building failures. Pulley's structural survey of a vacant building in Cleveland inspired her debut novel, The Dead Key, the winner of the 2014 Amazon Breakthrough Novel Award. The disappearance of a family member formed the basis for her second historical mystery, The Buried Book. Pulley's third novel, The Unclaimed Victim, delves into the dark history behind Cleveland's Torso Killer. She lives in northeast Ohio with her husband, her two children, and a dog named Hobo and is hard at work on her fourth book.
---
Workshop Session Examples:

Dr. Debra Johanyak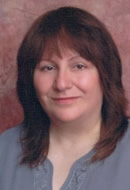 Workshop 1: What's Your Story?
You undoubtedly have many stories to share with avid readers. But how do you decide which one to develop for the public? This workshop helps you explore personal experiences and creative fiction topics to choose one with a purpose. Aristotle believed that quality "art", including literature, should both teach and entertain. In this session we will discuss ways in which personal life events or fictional themes can do both.
Workshop 2: You've Written a Story – Now What?
After creating a piece of writing to be proud of, you are eager to share with readers. What are your next steps? In this session we will discuss how to target an audience, consider publishing options, and attract public attention to your writing. A few simple steps, well-planned, can often lead to increased interest in your work and to invitations to share your story and perhaps write others.
Biography: Dr. Debra Johanyak was raised in Akron, Ohio. Her graduate studies included a year in Shiraz, Iran, where she held a teaching assistantship and witnessed the 1979 Iran hostage crisis. Debra began her professional career as an English instructor, and later, as an assistant professor at Kent State University before coming to the University of Akron Wayne College, where she currently is a professor of English. In addition to her book, Shakespeare's World (Prentice Hall, 2004), Behind the Veil: An American Woman's Memoir of the 1979 Iran Hostage Crisis (University of Akron Press, 2006), and Say What You Really Mean (Rowman & Littlefield, 2014), her short stories and articles have appeared in various literary magazines and journals.
---
Brad Ricca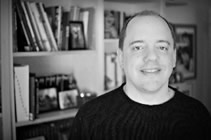 Workshop 1 - Nonfiction is 100% True (or is it?)
If fiction is made up, then does that mean nonfiction represents truth? Of what? And how do you go about writing something that absolute? In this session, we will question the boundaries of truth and...other stuff...in order to find out the best way to tell true stories that can resonate with your reader like fiction does. This session is for all writers interested in writing nonfiction or memoir and will include a writing exercise.
Workshop 2 - How to Make a Creepy (but Effective) Mystery Board
In almost every cop or detective show, you will find someone who, in an attempt to solve a crime, has taken over a whole wall with photos, crude notes, and sometimes even color-coded string. In this session, we will learn how this technique can help writers of true crime, mystery, and pretty much anything else, not only find the narrative of their story, but the mystery at the heart of it. This session will include a writing exercise.
Biography: Brad Ricca is a SAGES Fellow at Case Western Reserve University and author of "Mrs. Sherlock Holmes," "Super Boys," and "American Mastodon." He has won the Ohioana Book Award for Nonfiction, the Cleveland Arts Prize, and was recently nominated for an Edgar Award. He lives with his family in Cleveland.
---
Jeff Gundy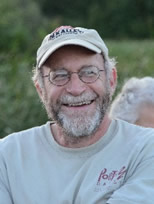 – What I Don't Understand Is The Beauty
This workshop will explore places where beauty, pain, wonder, and language meet and mingle. How does poetry emerge from suffering? How do we find words, forms, and music to name, lament, and resist the struggles and traumas of this world, and celebrate the marvels that persist despite everything?
Biography: Jeff Gundy's seven books of poems include Abandoned Homeland (Bottom Dog, 2015) and Somewhere Near Defiance (Anhinga, 2014), for which he was named Ohio Poet of the Year. His fourth prose book is Songs from an Empty Cage: Poetry, Mystery, Anabaptism, and Peace (Cascadia, 2013). His essays and poems appear in The Georgia Review, The Sun, Kenyon Review, Christian Century, Image, Cincinnati Review, Artful Dodge, and many other journals. He teaches at Bluffton University in Ohio, and spent a recent sabbatical at LCC International University in Klaipeda, Lithuania.
---