Student Services
Phone: 330-684-8900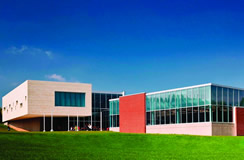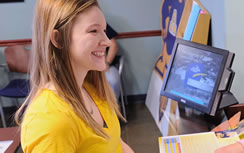 PSI Testing
PSI provides exams for small to medium sized state and national trade and professional associations, such as the Washington State Board of Labor and Industries (electricians), the International Code Council and the National Registry of Food Safety Professionals.
Sign up for PSI now!
(http://candidate.psiexams.com/index.jsp)
You can schedule other tests through PSI by calling 702-939-6777
Pearson VUE Testing Services
Pearson VUE, Virtual University Enterprise is the computer-based testing service of NCS Pearson.
Wayne College offers more than 200 of the latest IT certification exams and assessments, including Cisco, Novell, and CompTIA.
You can schedule other tests through Pearson VUE by calling 1-800-704-3613.
GED Testing 1-877-392-6433
www.gedtestingservice.com
NREMT Testing
866-673-6896
PAN Testing
877-449-8378
Castle Testing
919-572-6880
Kryterion Testing
866-579-8374 ext. 4666
Comira Testing
1-888-832-4228
Distance Learning:
Wayne College provides proctoring services for distance schools and universities.
Convenient hours and ten station testing lab make testing accessible. Fees may apply.
For scheduling, call Student Services at 330-684-8900.