Veterans invited to Wayne College for free luncheon
10/22/2018

The University of Akron Wayne College invites area veterans to their fifth annual Veterans Day Luncheon and Recognition Ceremony on Friday, Nov. 9 at 11:00 a.m. in the Student Life Building. The event is free for veterans and a family member, but seating is limited. Registration is required at wayne.uakron.edu/veterans or by calling 330-684-8973.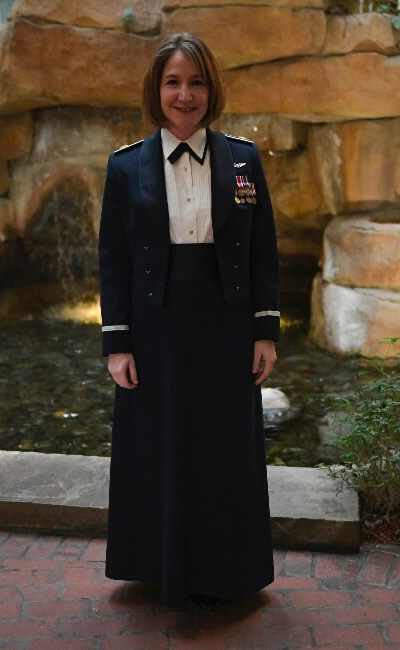 Lieutenant Colonel Jessica M. Brantner (USAF) will provide the keynote address. The military-style ceremony will include lunch, music and a time to remember those who paid the ultimate sacrifice. Representatives will be on hand to share local resources available to veterans, including educational benefits available to those who have served. Social time will be from 11-11:30 a.m., with Stair Steps to Wellness providing complimentary chair massages to veterans who arrive early. A ceremony and lunch will start promptly at 11:30 a.m.
Lieutenant Colonel Jessica M. Brantner is currently assigned the 911th Aeromedical Evacuation Squadron at Pittsburgh Air Reserve Station, where she serves as the chief nurse. Lieutenant Colonel Brantner has served in the United States Air Force for 15 years. Her duty history includes a commissioned officer training at Maxwell Air Force Base in AL, a staff nurse on Keesler Air Force Base in MS and Scott Air Force Base in IL, and is currently a flight nurse in Pittsburgh.
Having been deployed to Iraq, Germany and Qatar, Lieutenant Colonel Brantner currently resides in Seville, OH with her two children, Evan (8) and Libby (6).
"Each year, I look forward to being a part of the celebration whereby we recognize and honor those who have served in our armed forces," said Dr. Jarrod Tudor, dean of Wayne College. "Wayne College is committed to remaining a comfortable place for our veterans to attend college during and after a veteran's service to our country. We have advisors who have expertise in serving military personnel through their academic program and afterward as they seek civilian employment or wish to remain in military service. Wayne College is very excited to have our veterans on campus!"
The University of Akron Wayne College is an educational and cultural hub for Wayne County and the surrounding region. Student success is achieved through excellent teaching with an emphasis on individualized attention. Students are prepared for further educational pursuits, career success and lifelong learning. Programming and support services are extended to our Regional Academic Centers, including The University of Akron Millersburg, Medina and Lakewood. To learn more, please visit wayne.uakron.edu.