Heather Howley named director of regional campuses at The University of Akron
09/29/2021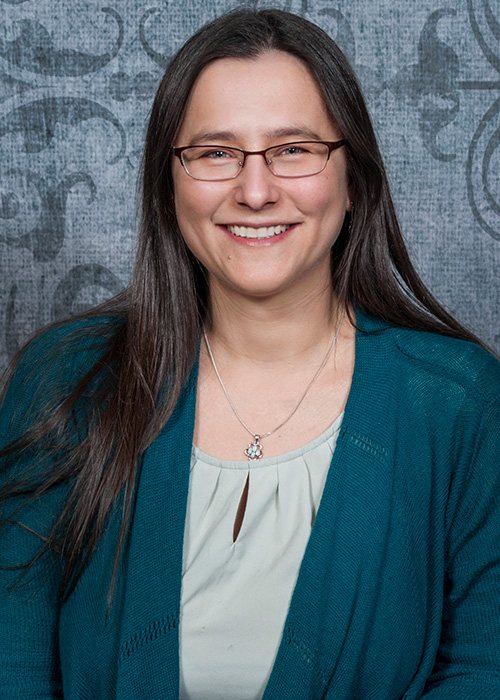 Dr. Heather Howley
The University of Akron (UA) has named Dr. Heather Howley as director of regional campuses, pending approval by the Board of Trustees. Howley will provide executive oversight, guidance and leadership of the day-to-day operations and all routine functions of the UA Wayne, Medina and Lakewood campuses. She is welcomed to the role after having served as acting director of branch campuses since November 2020.
As acting director of branch campuses, Howley was successful in implementing a coordinated communication and alignment plan with the UA main campus to align curriculum, syllabi and course requirements; initiating a new data disaggregation strategy for enrollment; bringing forward a space usage redesign project for a more synergistic use of campus space; and bringing the Paramedic Education Program to the Wayne campus as well as the Associate of Science in Emergency Medical Services Technology EMT/Paramedic option to begin in 2022. She also initiated a new information sharing and recordkeeping process and developed a Wayne Leadership Team to engage in more robust shared governance and transparent decision making.
"Our branch campuses are an important part of UA, and Dr. Howley has certainly proved her ability to lead them," says Executive Vice President and Provost John Wiencek. "She brings people together, challenges individuals to expand their vision, and is a stabilizing force that our campuses need. We look forward to seeing her continue to lead and bring about positive change."
"It is an honor and privilege to serve in this role," says Howley. "Higher education is in a transformational phase. It is very exciting to lead UA's regional campuses to meet the changing needs of our students and our community."
Howley has an established record of service with the University, as interim associate dean of regional campuses from 2018-20 and as associate professor and coordinator of communications at the UA Wayne Campus since 2009. Previously she also served as an assistant professor at Cazenovia College in Cazenovia, N.Y., an instructor at John A. Login College in Marion, Ill., an instructor at Rend Lake College in Ina, Ill., and a graduate teaching assistant at Southern Illinois University Carbondale.
A frequent contributor to campus activities, Howley served as UA Faculty Senate secretary, and has also recently served as a member of the Academic Policies Committee, the Fall 2020 Reopening Planning Committee for UA Campuses, a member of the Board of Trustees for Orrville Public Library, and a volunteer for MOCA House where she received the 2018 Wayne County NAMI Community Service award.
Howley earned a Bachelor of Arts in Speech Communication from Youngstown State University, and a Master of Science and a Doctor of Philosophy in Speech Communication from Southern Illinois University Carbondale.