Eat well and spend less this semester with our NEW Zip Commuter Meal Plan to use at the Zip Station located in the Student Life Building. We have 3 convenient options for you to choose from: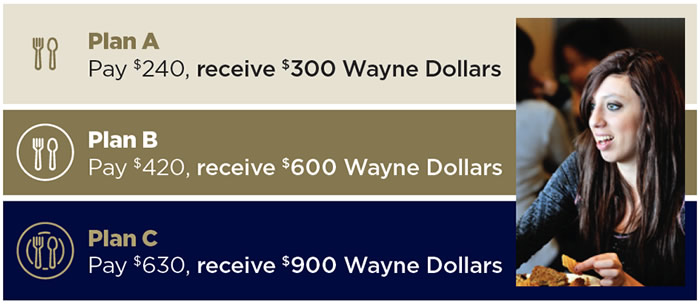 Details
• The Zip Commuter Meal Plan can be billed to your student account
through the first week of the semester. After the first week, Commuter
Meal Plans can still be purchased, just not included on your tuition bill.

• Unused funds can roll over from Fall to Spring
with the purchase of a new plan.

• Funds can only be used at the Zip Station
For more information on the Zip Commuter Meal Plan and more
call our Students Services at 330-684-8900 or in-person
at the Cashier's Office. Money will be added to your Zip Card.