Kenneth R. VanSickle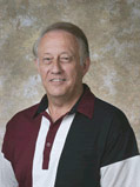 Title: Associate Lecturer
Dept/Program: Business & Office Tech-Wayne
Office: Wayne College and Boyer HPE Bldg B107
Phone: 330/972-8765
Email: kv3@uakron.edu

---
Biography

Hi, I'm Kenneth (prefer to be called Ken) VanSickle. I have been on the part-time faculty at Wayne College for about 30 years teaching a variety of business related classes. Those classes are usually in my favorite areas such as Finance, Economics and Introduction to Business. I have been in the banking profession for 38 years recently retiring and really enjoy sharing the experiences that I have learned over the years with my students.
I really enjoy playing golf (always looking for a foursome) as well as listening to my favorite singer/actor: "Elvis". I am married (40 years) and have two children. A son, who is an Attorney and partner in a local law firm, and a daughter who is a 4th grade school teacher. I have three grandchildren with one more on the way. I am also a military veteran having served in the U.S. Army from 1968 thru 1970.
I, too, admire and am grateful that we have such a wonderful institution such as Wayne College where indeed, "The Student Comes First!"
---
Education
Associate Degree in Accounting from Wooster Busines College
Bachelors degree in Business Administration - Ashland University
Master of Business Administration degree - Regis University
Graduate of the Herbert V. Prochnow Graduate School of Banking - University of Wisconsin
Graduate of the Graduate School of Commercial Lending - University of Oklahoma
---