Gordon Holly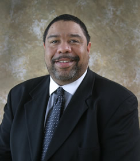 Title: Assistant Dean Student Success
Dept/Program: Student Services Adm-Wayne
Office: Wayne College and Boyer HPE Bldg E242
Phone: 330/972-8740
Email: gholly@uakron.edu

---
Biography
Gordon Holly attended Alliance High School in Alliance, OH. He moved on Findlay College in Findlay, OH where he received a bachelor degree with majors in Accounting and Business Administration. He later went on to complete a master degree in Psychoeducational Processes at Temple University.
Gordon has spent over twenty-six years working in the student services field at Findlay College, Ohio University, The Community College of Philadelphia, Thomas Edison State College and now The University of Akron Wayne College. He has worked in management and administration of the admissions, financial aid, marketing and public relations, recruitment, and student communications areas for the last 19 years.
As the Senior Director of Student Life and Enrollment Management he provides leadership to various student services areas that impact student life outside the classroom. His job also entails developing and implementing a plan for recruitment and retention, which will support student success at Wayne College.
In his spare time he enjoys all sports and other extra outside activities. Over the years he has coached youth sports in football, baseball and girls basketball. He is an avid fan of Cleveland professional sports teams. Also, since being in the Orrville area, he participated in the first "Leadership Orrville" program and is a member of the Orrville area United Way Board of Trustees.
Gordon has worked at Wayne College since 2004.
---
Education
M.Ed., Temple University, 1999
B.A., Findlay College
---