The University of Akron Wayne College in Orrville is hosting its 14th annual Writers Workshop, Saturday, April 1, 2017. (Open to the public)
2017 Registration Form (PDF) - coming soon
This year's workshop allows writers and aspiring writers to meet published authors and participate in sessions about creating novels, creating character and making a scene, writing for magazines, writing your life stories, writing memoirs and the language of poetry.
As a participant, you will enjoy a continental breakfast followed by our authors' concurrent workshop sessions, a panel discussion with the presenting authors, and lunch, followed by special guest Karen Harper.
Your $40 fee, due by March 24, covers everything for the day. Registration after the deadline will be $45 (including walk-ins that day).
After the awards ceremony recognizing student and regional writers, our speakers will have books for sale. Plan to spend time talking with them during the concluding sell-and-sign opportunity.
For program information or to register, contact:
Susan Ackerman at 330-684-8985 or 1-800-221-8308, ext. 8985
Presentations: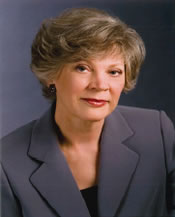 2017 Featured Speaker - Karen Harper - The Writing Life 2017
Times have changed since Karen was first published over 30 years ago. Some basic do's and don't's remain. However, the good news is, it's easier; the bad news is, it's harder. A veteran survivor of US and international publishing gives some advice for seeing your work in a bookstore, on Amazon.com, in a grocery store and on the bestseller list through traditional publishing.
---
Last Year (2016) Workshop Session Examples:

(2016) How Novels Are Born - P.F. Kluge
Dr. Kluge has observed that "anyone who knows me or my work is well aware that what I write is based on my experience of a place, its history, character, and story-telling possibilities." The task of the writing, for Kluge, is to see if you can take that start and "make what matters to you matter to an audience of strangers." This session will consider how one begins to travel down that path.
Biography: Born in New Jersey, P.F. Kluge attended Kenyon and the University of Chicago, and served in the U.S. Peace Corps in Micronesia. He has worked as a reporter for the Wall Street Journal and as an editor for Life magazine. He has written for numerous publications, including Playboy, Rolling Stone, Smithsonian and is a contributing editor at National Geographic Traveler. As Writer-in Residence at Kenyon, Dr. Kluge specializes in the reading and writing of American literature. He is a reporter, a writer, and a teacher. His novels include Eddie and the Cruisers, The Edge of Paradise, and Alma Mater among other well-known titles.
(2016) Creating Character Through Improvisation • Making a Scene - Les Hunter
1. Using techniques from improvisational acting techniques, create compelling, story-ready characters from scratch.
2. Explore the fundamental components of a dramatic scene creation from a playwriting perspective.
Biography: Dr. Les Hunter is Assistant Professor of English at Baldwin Wallace University. His articles on theater have appeared in American Theater Magazine, Text and Presentation, Experimental O'Neill, and The Dramatist. As a playwright, he wrote for the The Jackson Heights Trilogy. His other plays include: Cyrano de Bergen County, New Jersey; To the Orchard; and First Base Coach. He is a member of the Playwrights GYM at Dobama Theater, founder of Brooklyn Playwrights Collective, Literary Director of Theater 167, former Curator of New Plays at LaGuardia Performing Arts Center, and a participant of the Mellon School of Theater and Performance Research at Harvard University.
(2016) Write for Magazines: From Query to Galley • Writing Your Life Stories - Sunny Mortond
1. See what it takes to develop, sell, write, and edit your own magazine articles. Learn tips for crafting successful article pitches, structuring your article, and finding experts to interview.
2. Every life is fascinating when it's well shared, and many types of writing (fiction and non-fiction) lend themselves to using personal stories. The author of My Life and Times: A Guided Journal for Collecting Your Stories teaches how to recall and write your own life's stories in an engaging way.
Biography: Sunny is a freelance writer who has found her niche writing for the genealogy industry as: a columnist and Contributing Editor for Family Tree Magazine; curriculum writer and instructor for Family Tree University; Contributing Editor and Book Club Coordinator for Lisa Louise Cooke's Genealogy Gems (writing blogs and podcast scripts); Editor of Ohio Genealogy News the quarterly news magazine of the Ohio Genealogical Society; presenter at regional, state, and national genealogy conferences; and author of My Life and Times: A Guided Journal for Collecting Your Stories and the forthcoming Find Your Family History in U.S. Church Records.
(2016) The Spacious Place of Memoir - Joyce Dyer
This workshop will ask participants to consider ways they might depart from the conventional notion of memoir as chronological narrative, focusing on the rich hybridity of the form, its intense risks and benefits, and its distinctive methods for achieving authenticity, courage, and surprise.
Biography: Dr. Dyer is the author of three memoirs: In a Tangled Wood: An Alzheimer's Journey; Gum-Dipped: A Daughter Remembers Rubber Town; and Goosetown: Reconstructing an Akron Neighborhood. She edited Bloodroot: Reflections on Place by Appalachian Women Writers and From Curlers to Chainsaws: Women and Their Machines. Her essays have appeared in publications such as North American Review, Writer's Chronicle, and the New York Times. Dyer has received the 1998 Appalachian Book of the Year Award, the 2009 David B. Saunders Award in Creative Nonfiction, and two Ohio Arts Council Individual Excellence Awards. She lives in Hudson, Ohio where she is currently working on a book about abolitionist John Brown who grew up in that town.
(2016) The 'How To' of "Make It New" - John P. (Jack) Kristofco
Ezra Pound implored poets to "make it new," and W.H. Auden told us that he had the most hope for prospective poets who liked to "play around with language." This session will link these two ideas as it helps poets to see things in new ways and to translate that new vision into their work.
Biography: Dr. Jack Kristofco is Professor Emeritus and Dean Emeritus of Wayne College, teaching courses in fiction writing and poetry writing for the last twenty years. He has published over five hundred poems and thirty short stories in about two hundred publications, including: Folio, Cimarron Review, Rattle, Sheepshead Review, The MacGuffin, The Bryant Literary Review, Grasslimb, Iodine, Sierra Nevada Review, Blueline, and Slant. He has published two collections of poetry: A Box of Stones, and The Fire in Our Eyes, with a third, The Timekeeper's Garden due out this spring. He has been nominated for the Pushcart Prize five times. He lives in Highland Heights, Ohio where he is currently working on a collection of stories for publication next year.