14th Annual (2012)
Shakespeare Festival
1901 Smucker Road • Orrville, OH 44667

Friday, Nov. 2 Performance at 7:30 p.m.
"TWELFTH NIGHT"
Writing at the height of his powers, Shakespeare gives us a feast of language and songs – and a stage full of memorable characters – from the lovesick Olivia to the alesick Sir Toby Belch, from the acquiescent Sir Andrew Aguecheek to the pompous Malvolio. Sublime and subversive, Twelfth Night breaks rules and bends gender to show love in all its guises and disguises.

Saturday, Nov. 3 Dinner at 6:00 p.m.
Saturday, Nov. 3 Performance at 7:30 p.m.
"LOVE'S LABOUR'S LOST"
Written around the same time as Romeo and Juliet and A Midsummer Night's Dream, this giddy and extravagant comedy is Shakespeare's most exuberant wordfest – a heart-stopping explosion of our English language. In Love's Labour's Lost, Shakespeare gives us four young lords ripe for an education in love by four young ladies and for even more fun throws in the fantastic love-warrior, Don Armado; the lust-sick clown, Costard; and the pompous scholar, Holofernes.
In Advance (Show Only)

Students (ages 12 and over)

$ 5.00

Adults

$10.00

---

Dinner and a Show package (Saturday only)

Students (ages 12 and over)

$20.00

Adults

$25.00

Dinner buffet served in the Marketplace, and performances held in the J.M. Smucker Multipurpose Room in the Student Life Building
Tickets on sale beginning Sept. 1 at the Wayne College Cashier's Office,
or by calling 1-800-221-8308 or 330-684-8932
(For phone orders, please have credit card information ready.)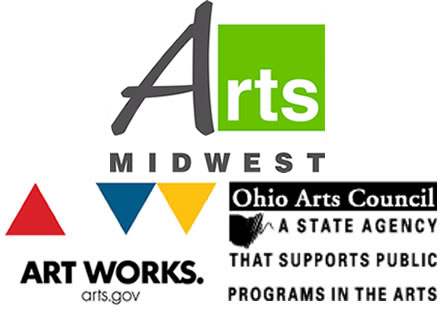 Sponsors & Patrons for Shakespeare Festival 2012
As of 10-5-12

Kings & Queens Level:
National Endowment for the Arts
Arts Midwest – Performing Arts Fund
Prince & Princess Level:
Kropf Wagner Law Firm, LLP
RDM Equipment
Duke & Duchess Level:
Anonymous Donor
Barnes and Noble College Booksellers
Bell Stores
Wayne County Community Federal Credit Union
Patrons:
Anonymous Donor
The Apple Creek Banking Co.
Auble Funeral Home
Buckeye Event Center
Judith Bridger
Jim and Donna Dale Davis
Jack & Kathy Kristofco
Green Thumb Floral
Marcella Hawkins
Scott Murphy – Master Technician
Neil Sapienza
VIP Travel
Wells Fargo Advisors
White's Maibach Ford
Gifts in Kind:
Lind Outdoor Advertising Co.
WKSU 89.7