Heather A. Howley, Ph.D.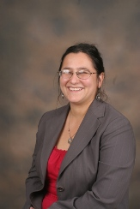 Title: Associate Professor and Coordinator of Communication
Dept/Program: Speech & Theatre Arts-Wayne
Office: Wayne College and Boyer HPE Bldg D103
Phone: 330-972-8958

---
Biography
Dr. Howley joined the UA Wayne College Faculty in fall of 2009. Her primary interests are in speech communication pedagogy and helping students make connections between their work, social and academic lives. Her research interests inform her teaching through an examination of power and authorship within the contexts of health communication, class, and identity. She is a member of the Akron AAUP, The Working Class Studies Association, and serves on the board of the Orrville United Way. In her spare time she enjoys reading, making lists of books she would like to read on goodreads.com, walking her dog, and hanging out with the family in beautiful downtown Youngstown.
---
Education
Ph.D., Southern Illinois University at Carbondale
M.S., Southern Illinois University at Carbondale
B.A., Youngstown State University (Honors)
---
Courses
Introduction to Public Speaking
Effective Oral Communication
Interviewing
Introduction to Communication Theory
Interpersonal Communication
Persuasion
---