David M. Matejczyk, J.D. M.P.A.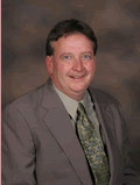 Title: Lecturer
Dept/Program: Business & Office Tech-Wayne
Office: Wayne College and Boyer HPE Bldg C135
Phone: 330/972-8700
Email: dmm@uakron.edu

---
Biography
David joined the University of Akron Wayne College as a part-time faculty member in 2004. He has taught Legal & Social Environment of Business, Essentials of Business Law, and Labor Management Relations.

David is a practicing attorney and a partner at the law firm of Roberts, Matejczyk & Ita. He holds a Martindale-Hubbell AV designation, which is the highest possible rating on legal ability, professional and ethical standards.

During the past eighteen years he has litigated insurance, property, auto, workers compensation and health care cases throughout Ohio. He has practiced in almost every county in the state, several appellate courts, the United States Federal Ohio District Court (both Northern and Southern divisions) and the Ohio Supreme Court.

He represents some of the largest insurers in the country, and their commercial and personal line insureds. David has also on behalf of a regional company negotiated numerous endorsement contracts with several Major League Baseball and NFL athletes. Prior to his legal career, he was selected to serve in a one year program for MPA graduates in the Pennsylvania Governor's Office, with six week special project assignments in the various agencies. He served as legislative liaison for both a major state agency and for a member of the State House of Representatives.

David lives in Seville, Ohio, with his wife, Glenna Roberts, and two children, Alexandra and Danny. A former college baseball player, he enjoys coaching and umpiring youth baseball.
---
Publications
A member of the first Board of Directors of the National Association of Subrogation Professionals (a national association of attorneys, insurers, and experts), he received NASP's highest award, the President's Award in both 1999 and 2004. On three occasions David has served as the Conference Chairman for NASP's annual conferences. In 1984, he was the commencement speaker at Cambridge Springs High School (Pa.). He is a recipient of the Alliance College Presidential Service Award. At Case Western Reserve University he was the recipient of numerous awards, including the Dean Dunmore Award for Outstanding Legal Research and Advocacy. David has published numerous articles on insurance law, product liability, subrogation, workers compensation, contracts and torts in various publications including Subrogator Magazine, Juris Publishing and the CSRP Course Text.
---
Education
Juris Doctorate, Case Western University, Cleveland, Ohio
Master of Public Administration, Gannon University, Erie, Pennsylvania
Bachelor of Science (Business Economics), Alliance College, Cambridge Springs, Pa.
---