Cynthia C. Petry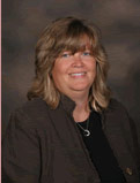 Title: Senior Lecturer
Dept/Program: Art-Wayne
Office: Wayne College and Boyer HPE Bldg C12
Phone: 330/972-8700
Email: cpetry@uakron.edu

---
Biography
This is my seventh semester at Wayne College (Fall 2009).
Most recently, I will exhibiting my artwork Woven Omens in A BOOK ABOUT DEATH: AN UNBOUND BOOK ON THE SUBJECT OF DEATH in an exhibition at the Emily Harvey Foundation located in New York City, New York. Artists Each Produced Their Edition Of 500 Postcards In The Sprawling Unbound 1000-Page A Book About Death. The exhibition opens on Thursday September 10th and runs through September 22nd. A BOOK ABOUT DEATH takes its inspiration from the late, underground American artist Ray Johnson (1927 - 1995). Ray Johnson's unbound "book" of the same title was mailed to his New York Correspondence School "students" and included pages in his idiosyncratic style that were funny, sad and ironic "one-page essays" on death. With the A BOOK ABOUT DEATH project, artists were invited to plunge into the subject in creating their own pages that score the dramatic final dance of death. The exhibition can be followed at http://abookaboutdeath.blogspot.com/.
My artwork "The Human Heart" will be included in the inaugural exhibition of Mount Vernon Nazarene University's Schnormeier Gallery, located in the downtown Buchwald Center, which will open on Friday, Sept. 4, from 6-9 p.m. The show features artworks by faculty from MVNU, Kenyon College, Wooster College, Oberlin College and Ashland College, as well as other artists from central Ohio. The exhibition was co-curated by Marcella Hackbardt, associate professor of art at Kenyon, and John Donnelly, MVNU professor of art. The exhibition entitled "Heavenly Day," will run until Friday, Oct. 16, includes painting, sculpture, video, book arts and photography.
Regionally my artwork from the "Tea" series was recently at exhibited The Mansfield Art Center in Mansfield, Ohio. My artwork "No Tea" was selected for a regional juried exhibition entitled The May Show April 26 - May 29 2009. My work has been included in the OH+5; a juried exhibition at the Dairy Barn Arts Center located in Athens, Ohio and at the Studio 214 Art Gallery located in Alliance, Ohio. This three person exhibition entitled "Constructed Realities" featured found object artists; Robert Villamanga, Ken Arthur and myself.
In fall of 2009, I am serving as curator for a photography exhibition featured as part of a symposium entitled "Against Indifference"
featuring four photographers interpretation of the theme " What is a Hero? " Artists featured include Honey Lazar, Steve Cagan, Herbert Ascherman, Jr., and Steve Stone. The exhibition opens on September 10th at the Coburn Gallery located on the campus of Ashland University. For more information visit www.ashland.edu/coburngallery
---
Education
M.F.A. in Printmaking from Ohio University, Athens, Ohio - June 1995
B.A. in Art from Morehead State University, Morehead, Kentucky - August 1992
---
Courses
---